We recognize that all of our patients are unique and deserve to receive orthodontic care that reflects their individual needs. Our experienced and talented team is committed to working with you and your family to create a comfortable, stress-free, and rewarding orthodontic experience every time you visit our practice.
We are pleased to welcome you and your family, and we look forward to working with you.
Suzanne, Treatment Coordinator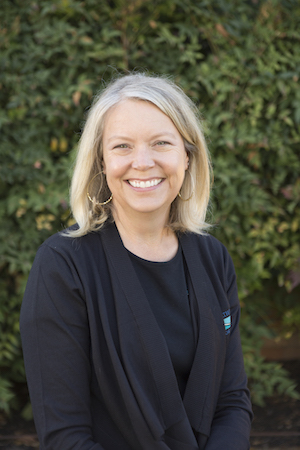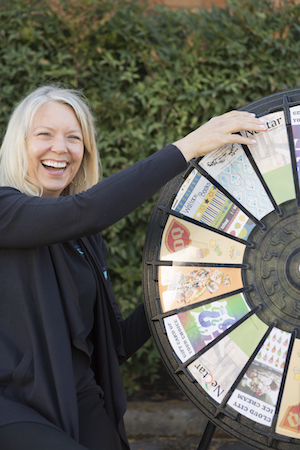 As our Treatment Coordinator at Lathrop Family Orthodontics, Suzanne is committed to
making sure you understand how to navigate all aspects of your care during your time with us. Her goal is to make all our patients know how welcome they are in our orthodontic family. No one gets it better than a former patient, who's two daughters received treatment from Dr. Lathrop.
Since 2013, Suzanne has enjoyed meeting our new patients and their families and assisting them with orthodontic treatment. Suzanne has lived in Southeast Portland with her husband Joe for over 20 years. Her home not only includes her husband and her two teenage daughters, Hannah and Claire, but three dogs, two cats, two bunnies. And don't forget all those busy honey bees in the hive! The girls are competitive swimmers, Joe and Suzanne are quick to jump on their bikes and explore Oregon, and they all love to sneak away on weekends to Neskowin on the North Oregon coast. Suzanne loves cooking up fun family meals and trying new recipes. Her favorite meal can be experienced as a progressive Southeast Portland evening, starting with a drink at Gigantic, dinner at Jade on SE 13th and a sweet treat at Piece of Cake!
Andrea, Orthodontic Assistant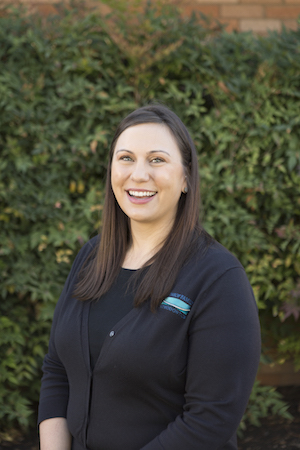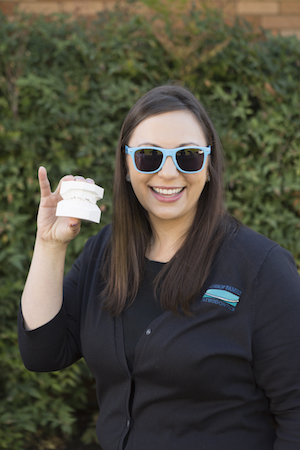 Andrea began her orthodontic career at Lathrop Family Orthodontics in 2007 and after working elsewhere for a few years, we were delighted to have her return. She brings a smile, a fabulous technique and a wicked sense of humor to our team. She is a fabulous team player and brings 12 years of orthodontic skill to Lathrop Family Orthodontics.
Andrea looks forward to heading home to her teenage daughter, Madison and her bulldog Mr. Squish. She and her daughter are animal lovers, forever film buffs and never hesitate to load up the car for a road trip. Andrea recommends her favorite SE Clinton watering hole, Night Light Lounge to meet up with friends and enjoy the brussel sprouts.
Erika, Orthodontic Assistant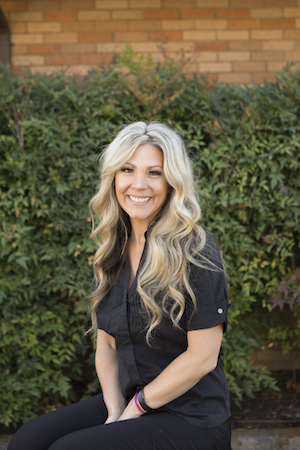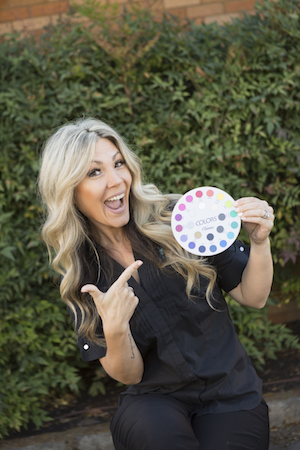 We have been fortunate to have Erika as an Orthodontic Assistant since 2005 at Lathrop Family Orthodontics. She personalizes care for our patients with her genuine interest them and she loves to hear about their adventures and interests.
At home, Erika and her husband, Dylan are busy keeping up with their two children and their active sporting schedules. During basketball season, they won't miss a game of their favorite Trailblazers. Erika and her family love to go camping around Oregon and she captures all of her adventures in her scrapbooking albums. You might see Erika spending her lunch break power walking down the street to Chau to pick up salad rolls.
Bethany, Orthodontic Assistant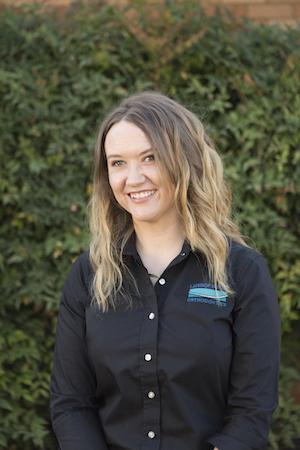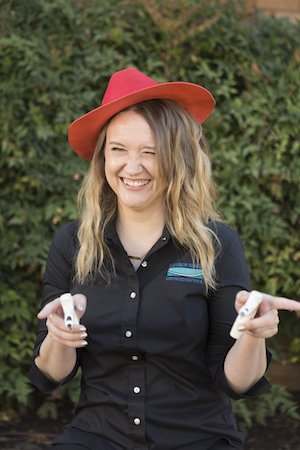 Always the gentle professional and skilled clinician, Bethany is proof that active listening is a quality that builds relationships. If you have a question about what is being done during treatment, she will be happy to explain it to you. She is a wonderful example on our team that the difference is often found in the details.
That centering calm is nurtured in her yoga practice and also in her time spent painting. Although she grew up in Montana, she now lives in Southeast Portland with her significant other, Brian and cat, India and has been part of our team since 2012. Some of her favorite nights include dinner at Taqueria Lindo Michoaacan food cart, walks in Laurelhurst park and catching a late night movie at Studio One Theatre.
Vanessa, Scheduling Coordinator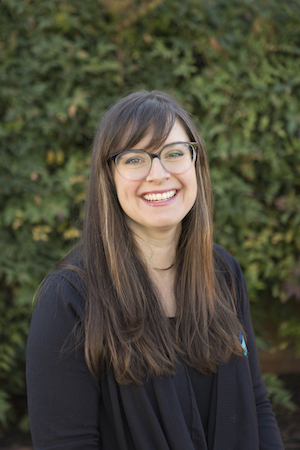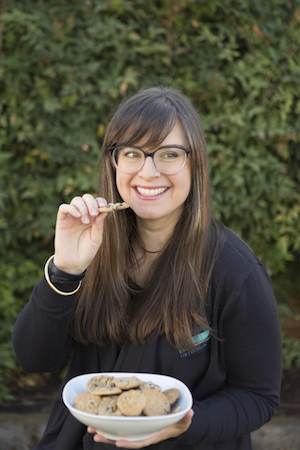 Vanessa joined the team in March 2019 and is likely the first person to greet you here at Lathrop Family Orthodontics. You can almost feel her smile when she speaks to you. She has over 12 years of experience in leading the organization of a busy office and has enjoyed the variety of working in real estate development, clothing and technology industries. In addition to helping you schedule your appointments and answering your questions, she also keeps you up to date with our Facebook and Instagram posts.
Originally from Victoria, Canada, Vanessa lived in Phoenix for 10 years before making it back to the West Coast. She has lived in Portland with her husband and two children since 2014 and loves calling Sellwood home. In her spare time you may find her around the neighborhood walking her rescue dog Annie or enjoying the beautiful Oregon coast.
Mike, Insurance & Financial Coordinator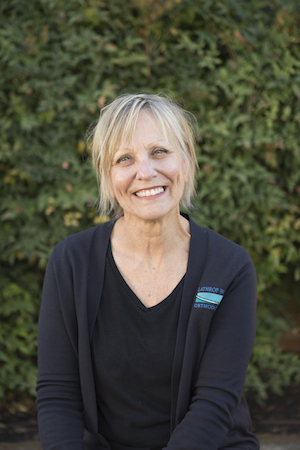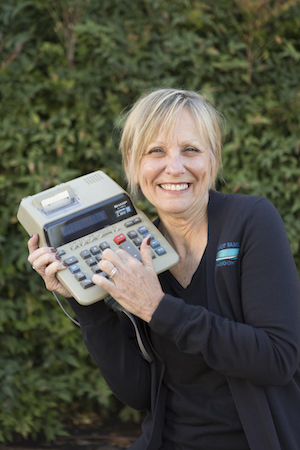 Mike is a Portland native and is one of the original employees since the practice opened in 2000. She brings over 40 years of experience in the orthodontic field and is our insurance and benefits expert. She works tirelessly to ensure that you receive your orthodontic benefits, even the ones you did not know you had!
In her spare time you can find Mike scrapbooking and taking classes at our local Sellwood Yoga. She and her husband love to get out of town to Manzanita to enjoy the coast. She loves spending time with her 10 grandkids and watching them play their favorite sports!
Laura, Practice Coordinator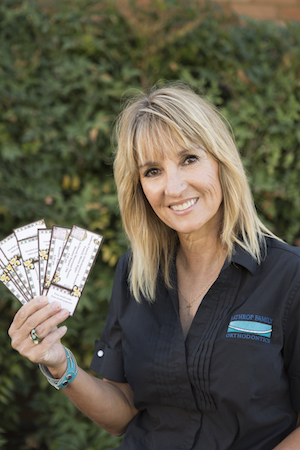 Originally from Corvallis, Oregon (Go Beavs!), Laura has lived in the Portland area for over 25 years. Laura has more than 30 years experience in Orthodontics and is one of the original members of the team, joining Dr. Lathrop in 2000 when the office opened. She has assumed the role of "office conductor", orchestrating all the components of a busy practice from the back clinic to the front office. She truly can do it all! Her favorite part of the job is making your experience at the office the best part of your day.
On the weekends you'll most likely find Laura playing soccer or cycling around the backroads of Oregon. She loves gardening and traveling, one of her favorite places to go is Costa Rica.