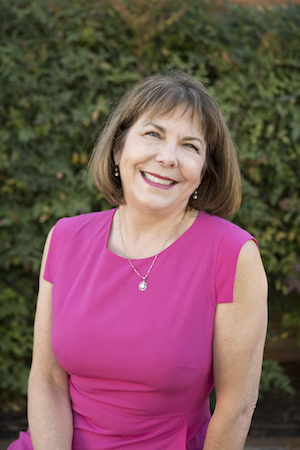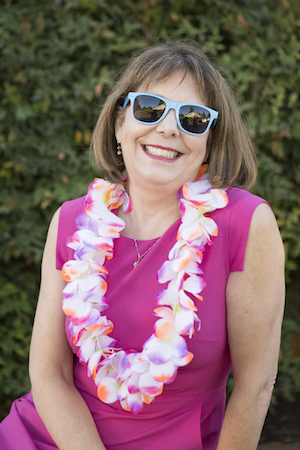 Marie Lathrop, D.M.D.
Dr. Marie Lathrop is uncompromising when it comes to creating beautiful smiles. She is dedicated to always give every patient her best-which involves accurate clinical diagnosis, efficient and comfortable treatment, leading to outstanding and healthy smiles.
Dr. Marie grew up in Southwest Idaho and had the goal of becoming an orthodontist from a relatively young age when her very messed up teeth were straightened. She understands firsthand how much difference having the confidence to smile can make and is delighted that she can share that with her patients.
She received her Bachelor of Science degree from the University of Idaho. Dr. Marie and her husband moved to Portland to attend dental school at Oregon Health Science University. Her dream of becoming an orthodontist was realized when she was accepted into the orthodontic residence at OHSU. After graduation from this program, Dr. Marie began teaching orthodontics at OHSU which she continues to do to this day. She opened her private practice in Sellwood in the year 2000 and has loved bringing beautiful, confident smiles to her friends and neighbors.
Dr. Marie is also a dedicated volunteer and after spending countless hours working at her children's schools-she became involved with orthodontic associations and has served as the President of the Oregon State Society of Orthodontists and as delegate to the American Association of Orthodontists. She is currently the President-elect of the Pacific Coast Society of Orthodontists.
In her spare time (when she is not at an orthodontic meeting or on a conference call or treating patients) she enjoys spending time with her wonderful children, her husband Greg and their 4 dogs. Finding the time to spend a weekend at the beach or take a walk to Westmoreland is always a treat.
"I have loved serving the community in which I live and where I raised my family – it is a special blessing to meet new families and make new friends. I am always honored when someone chooses our office to have their orthodontic treatment and I am dedicated to treating every person as if they were my family."
Life long learning is a deeply held value of Dr. Marie and it is demonstrated by her continued service to her alma mater OHSU School of dentistry for over 25 years as an adjunct clinical professor for orthodontic residents. Her colleagues clearly value her leadership, constantly being asked to volunteer for larger and larger executive board positions with the Pacific Coast Society of Orthodontics since 2015 and will soon be inducted as the President of the PCSO in 2020. She belongs to several professional organizations in her industry including, OHSU Alumni Association, Oregon state Society of Orthodontists, and serves as a delegate for the American Association of Orthodontics.
---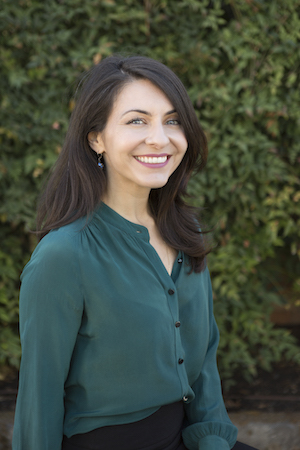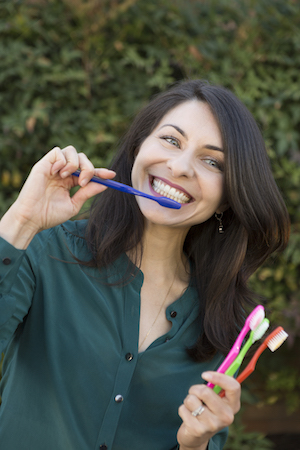 Dr. Hillary Lathrop, D.M.D., MS
Dr. Hillary Lathrop knew she 'wanted it all' when she was asked what she wanted to be when she grew up. So it is no surprise she chose a less conventional path to becoming an orthodontist. After graduating from Saint Mary's Academy in downtown Portland, she went off to Los Angeles and majored in Film Production at Loyola Marymount University along with minors in Biochemistry and Philosophy. She created documentary films focusing on social justice issues, as well as producing promotional videos for local non-profits. Eventually her scientific curiosity took her to Harvard School of Dental Medicine, where she earned her dental degree and then pursued orthodontic training at University of North Carolina; recognized as one of the premier programs for orthodontics in the nation. Her residency included a special focus in cranial facial malformations, surgical management, and the influence of occlusion on speech. She concluded her work at UNC as a co-author of research paper "Orthognathic Speech Pathology: Understanding how Class III malocclusions influence speech using spectral moment analysis" – which won 1 place at the American Association of Orthodontists Table Clinic in 2019.
Dr. Hillary married Luke Marshall in 2016 and together they are parents to John Paul and a black Labrador, Eddy. Dr. Hillary is a 21st century 'bi-coastal' professional, practicing both in Portland and in North Carolina! Like Dr. Marie, Dr. Hillary also lives out her values of life-long learning and giving back to the profession through teaching. When not in Portland, she serves as part-time faculty at UNC as the Pre-Doctoral Clinic Director, with a focus on rebuilding the orthodontic curriculum for dental students. She looks forward to making Portland her full time family home in the summer of 2020, when she will join her mother, at Lathrop Family Orthodontics in Westmoreland.
Dr. Hillary is mindful of a healthy lifestyle, and loves to hike, practice yoga and cook using local co-op organic produce when preparing meals for her husband Luke and friends . Although not a huge sports fan, she can be found as regular patron of the performing arts. "I love concerts and modern dance performances: the beauty of temporal artistic expression is so transcendent!" But her all-time favorite performance: "Wicked" - She has been in the audience of the musical no less than six times!