Dear Lathrop Family Orthodontics Patients and Families,
It is with the deepest gratitude that we can say that we are so pleased to welcome you back to our office and see those smiles again!
As always, we are dedicated to providing a safe, clean, and healthy environment. We follow the infection control guidelines of the Center for Disease Control, Oregon State Dental Association and the recommendations put forth by the American Association of Orthodontists to protect our patients and our staff. However, with the virulence of COVID-19, we are taking extra precautions and wanted to share a few updates with you:
Removing Other Risks
Brushing Sink - The brushing sink is on a break and we ask that you brush prior to coming to our office. If you need a refresher on proper brushing technique, please check out our brushing page.
Our Waiting Area - is currently limited to patients and one guardian in order to help practice social-distancing.
In order to check-in - patient will check-in on the IPad inside the front entryway.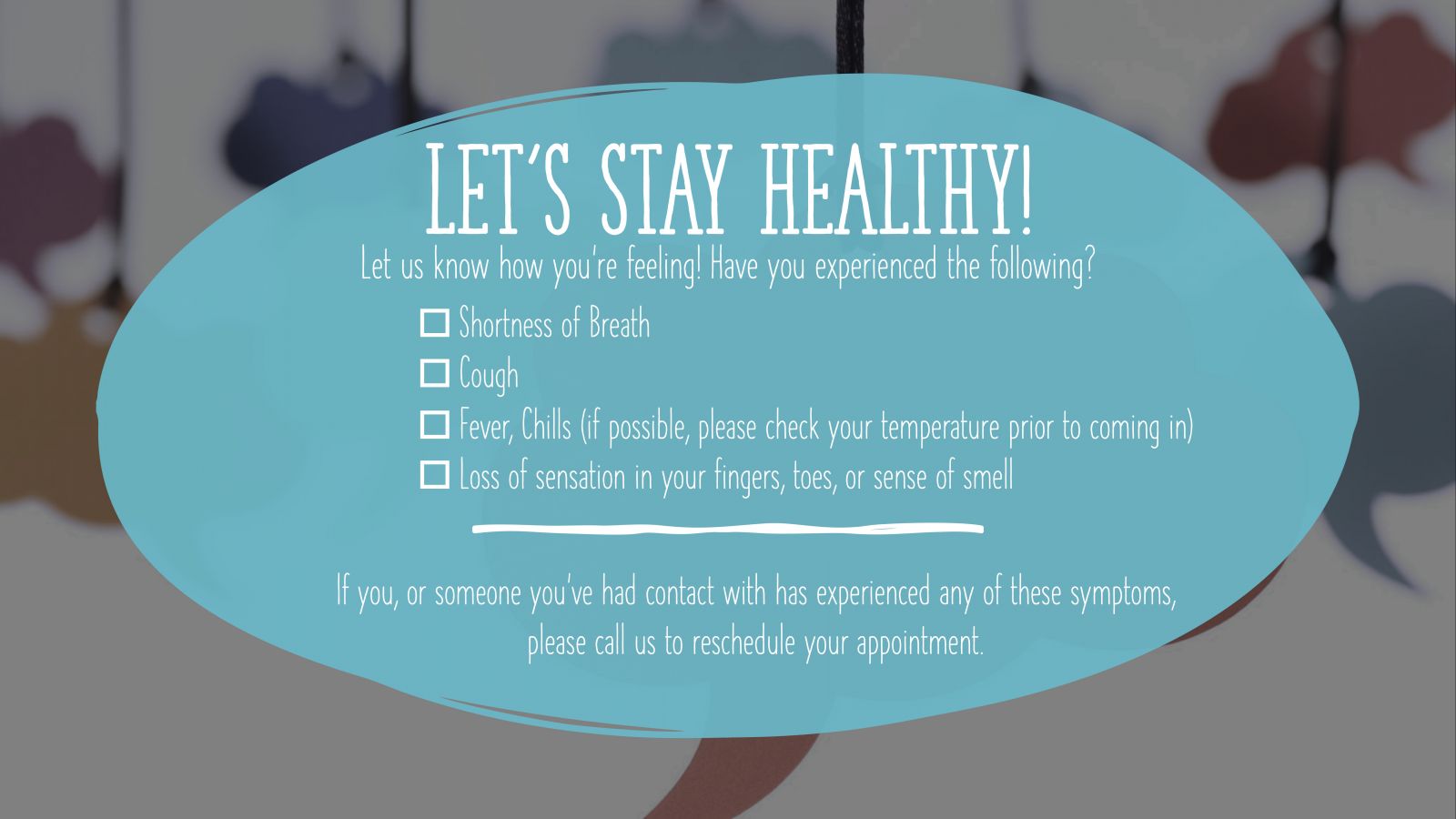 Wearing PPE:
PPE - We are going to look like astronauts! Your orthodontist and orthodontic assistant will be wearing a face mask and gloves. But don't worry – even if you can't see our teeth, we are still smiling and happy to see you!
Masks - Please wear your own mask and homemade ones work great. We look forward to seeing your cool styles.
Scheduling Changes:
Scheduling Next Visit - We will schedule the patient's next appointment with the patient when they have completed their visit.
Dr. Marie and Dr. Hillary