Dear Lathrop Family Orthodontics Patients and Families,
We are so pleased to welcome you back and see those smiles again! This week we have begun a phased re-opening and are working on contacting patients directly to reschedule appointments. We will be calling to schedule – so no need to worry about calling us at this time.
As always, we are dedicated to providing a safe, clean, and healthy environment. We continue to follow the infection control guidelines of the Center for Disease Control, Oregon Health Authority and the recommendations put forth by the American Association of Orthodontists to protect our patients and our staff. However, with the virulence of COVID-19, we are taking extra precautions and wanted to share a few updates with you:
Removing Other Risks:
Brushing Sink - The brushing sink is on a break and we ask that you brush prior to coming to our office. If you need a refresher on proper brushing technique, please check out our brushing page.
Pre-Appointment Screening - Before your appointment we will check your temperature and ensure you are not having any symptoms.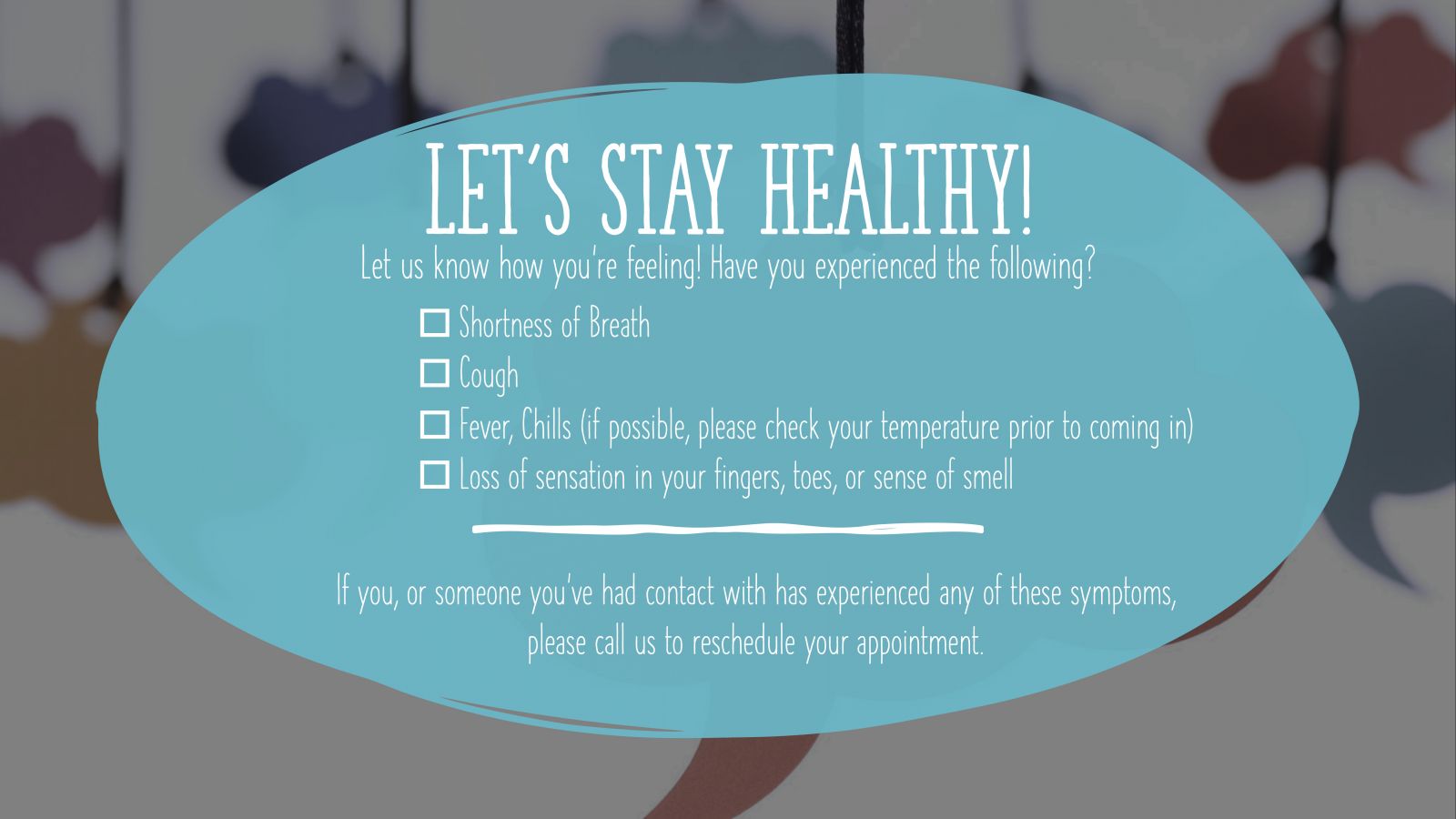 Wearing PPE:
PPE - We are going to look like astronauts! Your orthodontist and orthodontic assistant will likely be wearing a protective shield, a face mask, a gown and of course, gloves. But don't worry – even if you can't see our teeth, we are still smiling and happy to see you!
Masks - Please wear your own mask and homemade ones work great. We look forward to seeing your cool styles.
A New Process to Assist with Social Distancing:
Scheduling - We will be operating a reduced schedule to help facilitate social distancing. If your last appointment was scheduled for late March or April, we are looking carefully into each case to determine the best timeframe for you to come back into the office. If you do have an appointment for May or June, we may be calling to reschedule. We are delaying certain appointment types out of an abundance of caution.
Waiting Area - Our waiting area is temporarily closed. Instead, please call or text us when you arrive in the parking lot at 503-232-7100. We will let you know when we are ready for you.
Enter and Exit - At the end of your visit, you will exit out the back door of the office – one-way in, one-way out. This will help reduce the areas where it is more difficult to social-distance appropriately.
Scheduling Next Visit - We will schedule your next appointment over the phone by calling you when your child has completed their visit.
We are excited to see you soon! If there is anything we can do for you in the meantime, please do not hesitate to contact us by calling or texting 503-232-7100 or emailing info@lathroportho.com. Again, thank you for support over the last six weeks and for your continued patience as you await our call for your next scheduled appointment.
Dr. Marie and Dr. Hillary